Handelsbanken Charity Bowling Evening
Conveyancing Data Services attended the annual Handelsbanken Charity Bowling Evening on Wednesday night. Claire Moffat represented Hill & Abbott and teamed up Jon Philips and Jenna James. The charity event was to raise money for Farleigh Hospice and the NSPCC. A cracking time was had by all and over £4,000 was brilliantly raised for charity.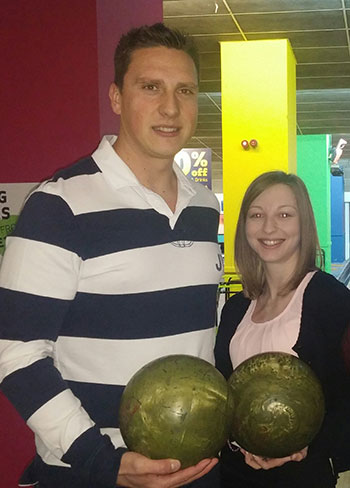 Picture L-R: - Jon Phillips and Jenna James – Hill & Abbott
We had a fantastic night, meeting a range of businesses, especially bowling side by side with Aquabridge Law. We're looking forward to next year already!
Picture L-R:
- Richard Payne - Corporate Finance Partner at Aquabridge Law and specialises in Corporate and Commercial Banking and finance.
- Amy Legg - Responsible for Residential and Commercial property
- Kieran Lowe - Associate Solicitor at Aquabridge Law LLPCorporate Commercial and Property.